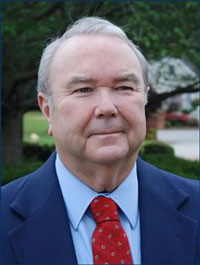 I discovered that tax attorney Walter Hotz will be the main technical expert giving the seminar on how to appeal your DeKalb County property value assessment at Dunwoody City Hall on July 1st at 7 pm.
Besides the free advice that will be shared by Walter Hotz on July 1st at Dunwoody City Hall, I wanted to make those who had large valuation increases aware that Mr. Hotz has a specialty law practice doing nothing but tax appeals. The deadline is fast approaching as mine is July 20th and based on his website Mr. Hotz will file the tax appeal for a $350 fee plus a contingency on the first years savings.
You have 45 days after the date of your Annual Notice of Assessment (not 45 days from the day you
receive
it) to file an appeal to the Board of Tax Assessors. Your Annual Notice of Assessment will provide you with instructions on how to file your appeal. If you have not already received your Annual Notice of Assessment, be diligent in looking for it to come in the mail because if you miss the 45 day window - you're stuck and your right to appeal will be lost.
Walter has been a lead national trial litigator for more than 20 years for some of the world's largest companies (including GE and other worldwide companies and for billion dollar plus financial institutions); Since 2007, Walter's legal practice has been solely focused on representing clients regarding their property tax assessments. He has been successful at every level in negotiating settlements, in representation before the Boards of Equalization, Hearing Officers, and in Superior Court.
I have no ties to Mr. Hotz, in fact I have never met the man nor heard his name before today but in talking to Senator Fran Millar I was informed that there was no one in the state more knowledgeable on the subject as he was the man who helped draft the
overhaul of the Ad Valorem Taxation, Assessment and Appeal System – HB 202
and after reading his
website FAQ's
and related
newspaper clips
I felt satisfied that some residents of Dunwoody could benefit from his services.